Author:
ryan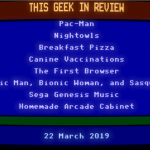 Thank you for visiting, even with a three week hiatus! Here is an amazingly in depth article on how we played Pac-Man. Not how we moved the joystick, but how we physically stood while playing the game. I had no idea it was possible to write such a long article on our posture while playing Pac-Man. Once I hit 10pm,… Read more →
Status
0 Comments
Christchurch, New Zealand was used for the map of Pawnee, IN in Parks and Rec! http://bit.ly/2T6Ctx3
Status
0 Comments
Finished Run, Treadmill, 2103 calories, time 2:58:33, distance 16.00 miles, average 11:10 /mile.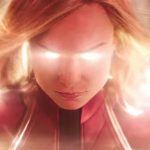 No spoilers in the article, although there may be in the comments. Just don't scroll down that far if you don't want to see them. Last night was the opening of Captain Marvel, opening the way for the last Marvel movie of 2019, Avengers: Endgame in April. There is a Spider-man movie, and a couple of X-men movies coming out… Read more →
Status
I found 4 pennies!
Finished Run, 15 Mile, 1849 calories, time 2:49:41, distance 14.75 miles, average 11:30 /mile, ascent 39 feet.
Status
Finished Run, Treadmill, 1292 calories, time 1:49:52, distance 10.00 miles, average 10:59 /mile.