Author:
ryan
Status
The new school year is officially ramping up, I created my 18-19 documents folder last week for the 2018-2019 school year!
#backtoschool #pumped
Status
I'm finally watching Summer School.
Status
I'm at Basil! 1st time! And I got to enter the location into Foursquare. 🙂 #rc
Status
The Great Escape has an incredible theme song!
Status
Awesome, The Great Escape is starting on TCM!!!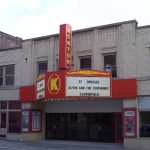 Through some sort of amazing alignment of the stars, I was able to see three movies in the theater in three days. Some may say that excessive, but how else am I suppose to stay on top of pop culture? The First Purge Rating: 👍 I'm not a big horror fan, unless it is what I call smart horror. A… Read more →