Author:
ryan
Status
Are Soft Batch cookies not a thing anymore?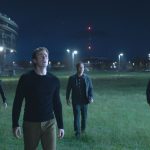 (I'm writing this review in two parts. The top will have no spoilers for the movie. The bottom part, which I will delineate with several warnings, will have spoilers.) For those who grew up in the 80s, a common theme to boost TV ratings was to have a crossover episode, taking two different shows and combining them into one. A famous… Read more →
Status
Getting ready to run the Glass City Marathon!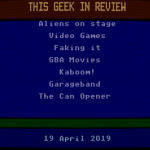 Although I prefer the sequel Aliens, Alien was ground breaking at the time with its take on scifi horror. The coolest high school ever put on a stage production of Alien. Unfortunately, the trailer is pretty lame. I would love to see more of the play, especially the dinner scene. Alien is also making in roads in higher education. And… Read more →