Status
0 Comments
Christchurch, New Zealand was used for the map of Pawnee, IN in Parks and Rec! http://bit.ly/2T6Ctx3
Status
0 Comments
Finished Run, Treadmill, 2103 calories, time 2:58:33, distance 16.00 miles, average 11:10 /mile.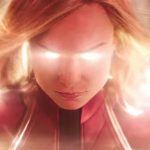 No spoilers in the article, although there may be in the comments. Just don't scroll down that far if you don't want to see them. Last night was the opening of Captain Marvel, opening the way for the last Marvel movie of 2019, Avengers: Endgame in April. There is a Spider-man movie, and a couple of X-men movies coming out… Read more →
Status
0 Comments
I found 4 pennies!
Finished Run, 15 Mile, 1849 calories, time 2:49:41, distance 14.75 miles, average 11:30 /mile, ascent 39 feet.
Status
Finished Run, Treadmill, 1292 calories, time 1:49:52, distance 10.00 miles, average 10:59 /mile.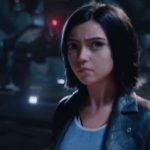 My movie and TV reviews are spoiler free, I'll only give away what is in the trailers. The comments are the wild wild west, anything goes there. It's a week late, but I finally got to go see Alita: Battle Angel. I went in to the movie knowing basically nothing about the series, and learned from the trailers that Alita… Read more →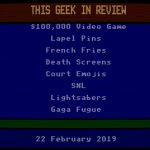 Retro video game collecting will never be up there with art, but sometimes it gets pretty close, such as this unopened copy of Super Mario Bros. for the NES. What makes this copy special, besides the unopenness, is the fact that it is from the first batch released in the United States. It's not shrink wrapped, instead it is sealed… Read more →